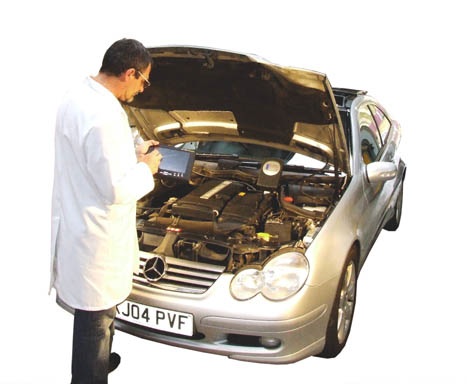 Tablet PC Industry Solutions For The Automotive Sector
Quaduro products are amongst the top 3 tablet PC brands in the UK Automotive aftermarket market place according to research carried out in October 2009. The Quaduro range of Tablet PC's provides a flexible choice of effective automotive slate tablet PC for workshop staff whether the mechanic wishes to carry out vehicle diagnostics or is using one of the new innovative one man test systems for UK MOT and break testing. The QuadPad 1 tablet PC is a VOSA approved product and the device is used by over 120 automotive VAR's in Europe with a growing number of automotive diagnostics dealer list in other international markets including automotive giants such as Mercedes Commercial, Mazda and MAHA.
The Quadpad range of tablet PC are available with a set of accessories making the tablet an ideal tool for the work shop enviroment for automotive diagnostic such as 12v and 24v power packs, rubber bump cases, neck straps and so on. All Quadpad's are also completely wireless if you wish to use it with wireless automotive diagnostics systems such as automotive PC based systems provided by DEC Scan, bosche and Texa automotive diagnostics systems.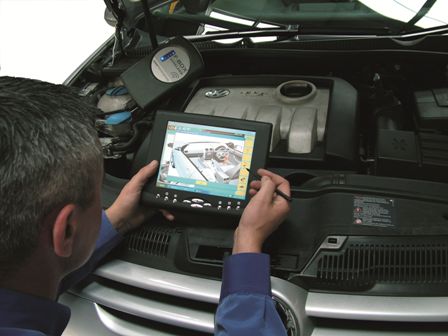 For more information on how QuadPad Tablet PC's can help your automotive solution, you can also read automotive case studies where the QuadPad tablet PC have been an integral part of quality branded automotive solutions here.