A Customizing Service for Tailor-Made Solutions
Are you looking for a 100% unique and IT Hardware solution? You now need not go offshore to find a low cost solution. In addition to the current range of QuadPad tablet PC's which can be customized to your needs, Quaduro Systems provides the cost-effective and short time-to-market Original Design and Manufacturing Services (ODM), which is a comprehensive customisation service for tailor-made solutions to earn high customer satisfactions and to acquire a unique and specific product to your needs, exclusively for you.
Quaduro ODM offers diverse product customization from core modular designs to finished products according to customers' diverse and unique specifications in all kinds of industrial field. The levels of the service include manufacturing new CPU board and system product to fulfill customers' unique applications.
Your final solution need not be a Tablet PC, from Panel PC and medical system to information systems for homes and vehicles, our ODM service can develop the right option for you using some of the best Design and manufacturing partners around the World at a budget to suit a wide range of companies.
Unique ODM Features
We have accumulated over a decade of experience and "know-how" in ODM. Having a host of partners from Design, Manufacturing to Testing, our extensively experienced and highly talented R&D partners are leaders in technology and innovative designing.
Quaduro ODM has unique features listed as below:
Quaduro has a dedicated project management team to monitor and ensure each ODM project to meet its schedule. Thus, ensuring a quick time-to-market solution for customers, averaging from one to three months for design phase, and averaging six months from design to market.
Quaduro ODM has excellent resource and a complete R&D Partner to design and engineer the latest industrial grade products. By dividing R&D engineers into smaller cross-functional groups, R&D Team can develop more reliable products with flexible design and response quicker to customers' modifications.
Quaduro ODM is pledged to deliver high quality products and to safeguard against defect products by implementing a rigid Quality Assurance System from design to manufacturing. In our Quality Assurance System, we perform various testing at the end of each process to ensure the product passes the industrial standard before it get to next level of the process. At the end, we perform additional tests to ensure all products function properly at board/system level, such as Failure Mode and Effects Analysis, Vibration test, Burn-in Chambers, Drop test, and AC power source test.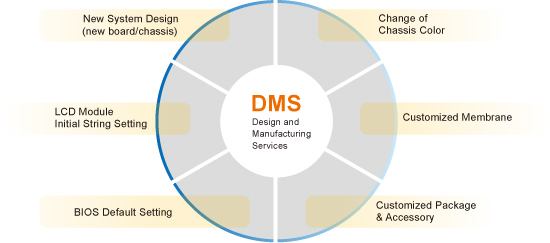 Quaduro ODM has various Computing and industrial IT ODM projects in diverse vertical applications, such as Gaming, Medical, POS, Transportation, Marine, automotive, Linnx BIOS, etc.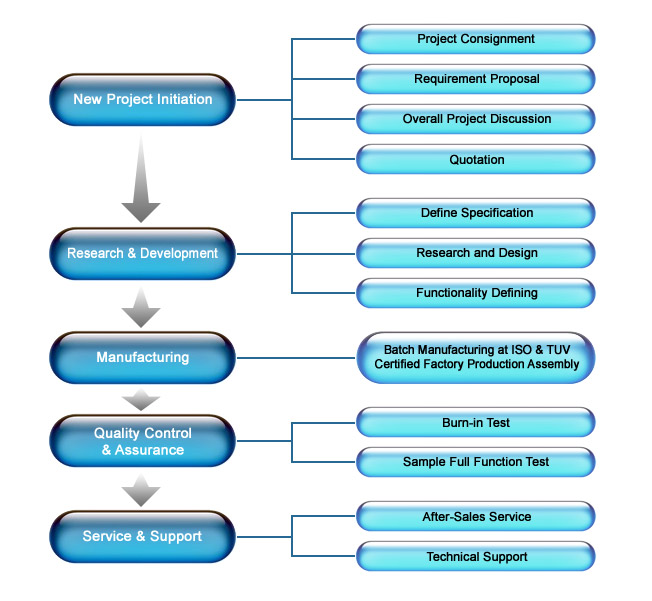 For details on developing your own unique product and design please contact us on sales@quaduro.com